Professional Conference and Event Management Services
We are an innovative event management company with over 30 years of experience in the conference and events industry. When you partner with us our team works to deliver more than an event, we work to deliver an unbeatable event experience.
You will benefit from our complete conference organiser and event management service that is based on best practice, and constant evaluation and evolution.
Our services include event production, from initial concept to onsite delivery, event design and virtual/hybrid event management. We're well versed in programme development and event technology, and we have relationships with suppliers and venues across Aotearoa.
Everything about our work is sized and scaled to fit your needs. We can tailor our services to meet your specific requirements.
May 19, 2022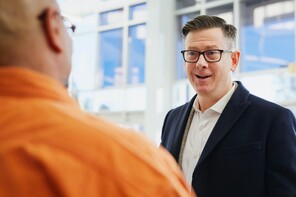 It's 2022 and we are finally able to meet again in person! You're getting ready for your team to show off what the company has been up to at the next trade expo... do you spend your promo budget ona) developing and printing a paper flyer to put in the swag bag orb) investing in awesome...
read more